What type of coffee beans are best for making espresso?
The best coffee beans for making espresso are typically dark roast beans. These beans have a rich and bold flavor profile that pairs well with the concentrated nature of espresso. Look for beans labeled as espresso roast or specifically marketed for use in espresso machines.
Introduction
Coffee beans are an art form, and it's not always easy to tell what beans are best for different brewing styles. If you're looking for the best coffee beans for espresso shots, lattes, and more, you've come to the right place. We did a lot of research and stayed up really late to put together these reviews to help you find the right beans for you., based on the preferences and recommendations of real coffee drinkers.
If you are asking yourself, what are the best coffee beans for espresso, then congratulations! You have come to the right place. Making an espresso is simple enough if you know what you are doing. But it can be rather intimidating at first glance. Here is a guide to making your first espresso, along with some of the best coffee beans for espresso.
Top 10 Best Coffee Beans for Espresso
1. Starbucks Espresso Roast Dark Coffee
Our top pick for best coffee beans for espresso machines comes from a name you probably recognize. This Starbucks Espresso Roast Dark Coffee has an intense flavor with a hint of caramel for sweetness.
Master roasters slowly heat the beans to the perfect deep, dark color and robust taste. This is a dark coffee variety and has a fuller body and a much bolder taste that makes a perfect espresso.
If you love this coffee, buying in bulk is a way to save a little money and make sure you never run out. This pack includes six 12-ounce bags of the same whole-bean coffee you love in the store. Only now can you enjoy it right in your own kitchen. For best results, use filtered water and grind beans just before brewing.
More: Best Cold Brew Coffee Makers for Starting the Day Off Right
2. JO ESPRESSO Organic Coffee Beans
Next up is JO ESPRESSO Organic Coffee Beans, the best coffee beans for espresso on a budget. This is a medium-dark roast with heavy dark chocolate undertones and a rich crema for the perfect shot of espresso.
Jo Coffee is a small artisan craft coffee roaster that takes its coffee seriously. These whole coffee beans are USDA Certified Organic, Fair Trade Certified, and Kosher Certified. They use only the finest beans and sources from all over the world and only purchase directly from the top 2% of all Certified Organic Arabica raw coffee.
That's not all. We also really like the packaging. The bag features the bright green Jo logo and has resealable tape at the opening so you can keep your beans fresh until your next cup.
3. Fresh Roasted Coffee Espresso Beans
Next up are Fresh Roasted Coffee Espresso Beans, a strong, dark roast made from 100% Arabica beans. It has a bold rich flavor with a touch of dense, bittersweet red fruits.
It's a little tangy and makes delicious espresso, but it also makes a great cup of iced coffee or a classic drip-brew. Fresh Roasted Coffee LLC chooses its beans with great care, sourcing from all over the world and continuously looking for great-tasting, high-quality beans, including Stumptown Coffee. If you're looking for the best green coffee beans for espresso, listen to this.
They use eco-friendly roasting that's lowered their carbon emissions by up to 80%. This 5-pound package of whole coffee beans is USDA-certified organic, Fair Trade-certified, free of GMOs, and doesn't contain anything synthetic.
4. Lavazza Super Crema Espresso Coffee
Next up is our pick for the best coffee beans for espresso crema, Lavazza Super Crema Espresso Coffee. Lavazza's been crafting amazing coffee since 1895 and uses beans from different regions together to get one-of-a-kind flavors. Lavazza cares about their product and the people and places they source from.
They work with small farmers in Brazil, Colombia, India, Indonesia, and Vietnam in order to find the best possible beans available. This 2.2-pound bag is filled with whole beans, medium roast coffee with sweet notes of honey, almonds, strawberry, and dried fruit. It has a pretty strong aroma and a consistently velvety crema for a wonderful espresso experience.
Let's face it! You don't last for more than 120 years if you don't know what you're doing. Lavazza knows coffee.
5. Café de Loja Coffee Beans
Café de Loja Coffee Beans are some of the top coffee beans for espresso we found in our research. This 100% Arabica whole bean coffee has a full body and a deep, fruity flavor that makes a great espresso or drip coffee.
There's no bitter aftertaste because the coffee is perfectly roasted to bring out the natural goodness of the beans. Café de Loja sources its beans from Loja, Ecuador. It grows at 6,233 feet above sea level to give it that fresh, crisp taste with just the right amount of acidity. Its low acidity makes it a great choice for those who don't want their espresso to be too bitter or acidic.
Café de Loja understands how important freshness is, so they package their coffee in a triple-layered aluminum bag. If your bag tastes stale, contact them within seven days of arrival, and they'll send you a new one.
More: Best Espresso Machines: For taste-packed shots every time
6. Coffee Bean Direct Italian Roast Espresso
Next up is Coffee Bean Direct Italian Roast Espresso. This 5-pound bag contains a mix of beans from South America, Central America, Africa, and India. This Italian roast delivers a rich, full-bodied artisan coffee with a toasty, honeyed aroma.
You'll pick up notes of molasses and cocoa with a smokey finish, all from the natural flavor of the bean. This dark roast coffee has a heavy flavor of coffee with accents of cherry and chocolate, making it great for espresso. It also works well in drip coffeemakers, French press, percolators, or reusable K-cups. To keep it fresh, it comes in a foiled-lined, valved bag.
Because this bag is so large, it's ideal for offices or cafes where a lot of coffee is served throughout the day. Buy a bag for the breakroom, or keep it all for yourself. It's that good.
7. Kicking Horse Coffee
Kicking Horse Coffee is up next, and they're truly some really good coffee beans for espresso. This medium whole-bean coffee is sourced from Africa, Indonesia, and Central & South America from farmers and sustainable businesses who grow their beans in a socially and environmentally responsible way. This coffee has a bright flavor with hints of sweet fruit and cocoa.
The smell is amazing, too, with hints of blackcurrant, milk chocolate, and a bit of brown sugar. Not only are these beans a great choice for espresso, but you can also use them in a French press, drip machine, or as a cold brew. This coffee is certified organic and free trade. The company, just like Intelligentsia, is also dedicated to sustainability and helping the community of farmers who provide their beans.
8. Cafe Don Pablo Gourmet Coffee
Up next is Cafe Don Pablo Gourmet Coffee, a special blend of Colombian Supremo and Sumatra Mandheling for a deep, complex flavor with a distinctly European flair. They source their beans from various places all over the world but always look for the highest quality crops grown in nutrient-rich volcanic soil in well-known coffee-growing regions all around the world.
That's not all; they also use a special roasting technique that produces deep, complex flavors without any bitterness. These beans are roasted until their natural sugars fully caramelize. When you taste it, you'll pick up on hints of dark chocolate and earthy tones. Their roasting facility is certified for organic production. They roast in small batches to make sure the flavor is just right with every batch.
9. Verena Street Espresso Beans
Verena Street Espresso Beans is a dark roast made for fine-grind espresso, or you can also use it for coarse-ground drip coffee. They source their beans from Rainforest Alliance Certified farms to help promote sustainability and protect the farmers, wildlife, and environment and use different beans together to get the perfect blend.
The company roasts its beans at a state-of-the-art facility in Dubuque, Iowa, where it strives to maintain a consistently high level of quality, freshness, and customer service. To achieve this, they use only the finest beans and roast in small batches for better quality control. Plus, they keep their warehouse minimally stocked, so you know you're not getting coffee that's been sitting on the shelves. That means your coffee will be delivered faster, and it will be as fresh as possible.
10. Espresso Royale Bourbon Barrel Coffee
Last up is Espresso Royale Bourbon Barrel Coffee, one of the most unique products we have found. Espresso Royale dates back to the coffeehouses in San Franciso, North Beach, and Berkeley back in the 1980s, which is where it draws its style and traditions.
They partnered with the liquor experts from Barrel Guys to develop this exceptional flavor profile that honestly just smells amazing. These are Fair Trade beans sourced from Peru that have a full body flavor with hints of vanilla, oak, and caramel. What's so special about this coffee is the beans are aged in rare barrels from Kentucky rickhouses where they were once used to age whiskey. The 12-ounce package is styled to look like a whiskey barrel, which is a nice touch.
Coffee Beans for Espresso – Buying Guide
Coffee beans are the foundation of every great cup of coffee. It would be like serving fizzy water instead of champagne at your wedding or lemonade instead of vodka at an adult party. No matter how great the cups and glasses may be, it won't make your drinks taste any better if you're not using quality ingredients. The same concept applies to coffee beans.
The best coffee beans for espresso should be:
Fresh
Coffee is like any product, and it's at its best within a few days of roasting. After that, the flavor begins to fade, so you'll want to buy your beans no more than two weeks before you plan on grinding them. If you don't have a grinder at home, order pre-ground stuff if necessary so they don't go stale before you can use them up.
Dark Roast
The darker, the better with espresso since the light oils are what give off acidity and bitterness when high temperatures burn them during extraction. This essentially means that even if Robusta beans are slightly cheaper than Arabica, they won't produce the best cup of espresso since Robustas are typically cooked for longer periods.
Well-known Coffee Growing Regions
The best coffee beans for espresso should be grown in nutrient-rich volcanic soil in well-known coffee-growing regions like Brazil, Colombia, Mexico, Guatemala, El Salvador, or Costa Rica. That's not all; ideally, they should also use a special roasting technique that produces deep, complex flavors without any bitterness.
Organic Certification
These days, it can take 20 minutes to brew an average cup of coffee, but good luck finding anyone who has the time to roast their own beans these days. This makes it important to find brands that source their beans sustainably and focus on organic certification.
Multiple Bean Blends
Once coffee beans are roasted, they start to lose flavor, so you'll want to look for a company that combines multiple beans blends that maintain their level of quality. For example, the best espresso beans should provide a balance between acidity and bitterness while enhancing your overall drinking experience.
Perfect Grind Size
The last thing you want is to get halfway through your cup only for the machine to jam up or produce weak results because it's not utilizing all of its pressure capabilities. You don't need anything fancy for this, either. Our research found that the ideal grind size for espresso machines is typically about 30 times finer than table salt. If you don't have a grinder at home, order pre-ground stuff if necessary so they don't go stale before you can use them up.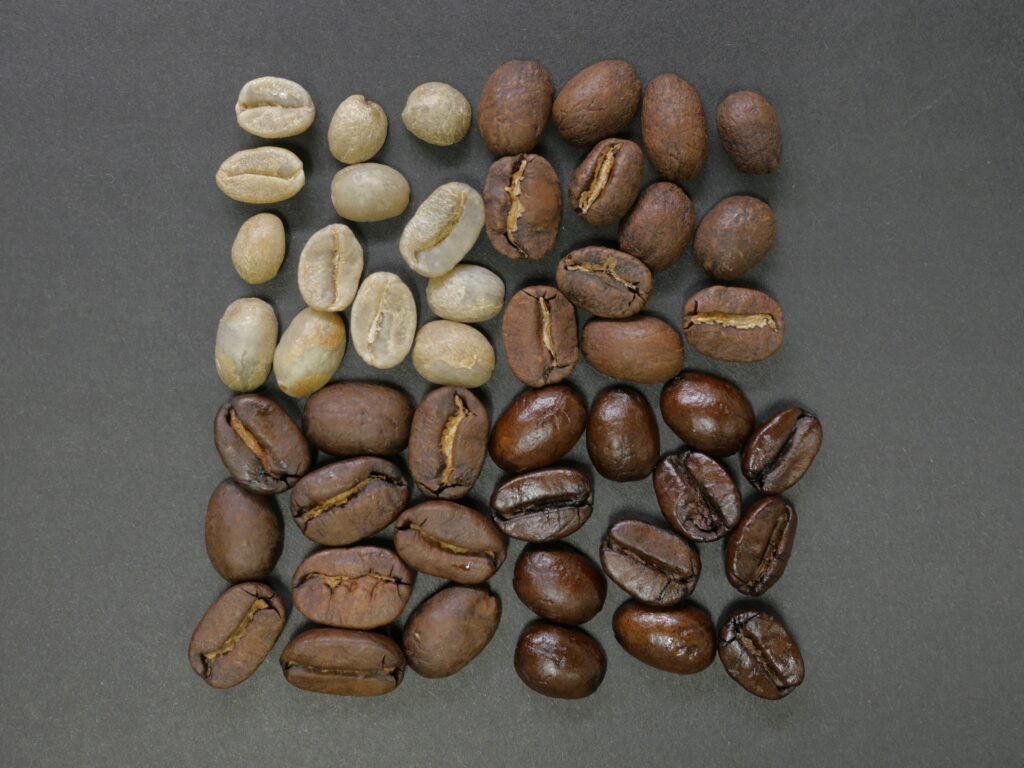 Coffee Characteristics
1. Acidity
Acidity in coffee refers to the sharpness of your drink's flavor. Typically speaking, higher amounts of acidity will give off notes like citrus or lemons. At the same time, lower levels are fruitier and sweeter.
2. Body
The coffee body is what gives those who drink it a sense of weight on their tongue and how it feels going down their throat. It is related to the overall concentration of solids like oils and acids in your drink and how they relate to its extraction. A stronger body with a sweeter aftertaste means that the beans will contain more sugar. This also makes them ideal for coffees with milk, iced coffee, or blended drinks.
3. Flavor
The flavor of coffee is essential. All the components in your drink work together to produce a complete taste. The overall impression you get from drinking it might include notes like citrus, chocolate, or herbs, depending on your beans' region and roast level.
4. Aroma
Coffee aroma is like the precursor to flavor. If you buy whole beans, you'll notice that they often look oily and have a strong fragrance even before you grind them. This gives off hints about their level of quality and what flavors to expect from your brews. However, it's strongly recommended that you always drink them fresh to get the full range of flavors described above.
The best coffee beans for espresso should offer a combination of all five characteristics above, emphasizing how complex or rich they taste and how subtle or bold they smell going into the portafilter. To learn more about our research, visit us online today to read our guide on finding high-quality gourmet coffee beans.
Coffee Roast Levels
Dark Roast
A dark roast is basically how someone roasts their beans after they've been ground. They're roasted for longer periods at higher temperatures and generally come out darker than other levels, leading to a more bitter taste. Because of this, it's not recommended for those who prefer sweeter coffee drinks and is best for those who prefer a strong, bold flavor.
Medium Roast
Medium roasts are between the lightest roast and those of a darker roast. They're roasted at lower temperatures for shorter periods and retain most of their oils, leading to a smooth flavor overall with just enough bitterness to it that doesn't overwhelm the more subtle flavors in your drink.
Light Roast
A light roast is comparable to a medium roast but involves roasting beans even longer at even lower temperatures. It's said to produce the sweetest taste out of all the different levels. It can make for an excellent cup of coffee if you like sweeter drinks or need something mellow and straightforward instead of bitter and complex.
Espresso Roast
Espresso roasts are those that have been roasted for around 15 minutes at the highest temperature and lowest humidity possible. They often resemble dark chocolate in color and can give off a heavy taste, which is why they also go well with milk or other beverages. The high acidity of espresso beans makes them ideal for espressos and other similar drinks. Still, they're best enjoyed as such due to how complex it leaves your drink.
French Roast
French roasts go against traditional convention by adding an extra step where the beans are left in contact with very hot air at a low temperature. This comes out as a much stronger flavor that's less acidic but is often described as earthy or woody because of its high concentration of solids from carbonization.
The roast is often used for making cold brews and can be combined with other roasts to form unique blends.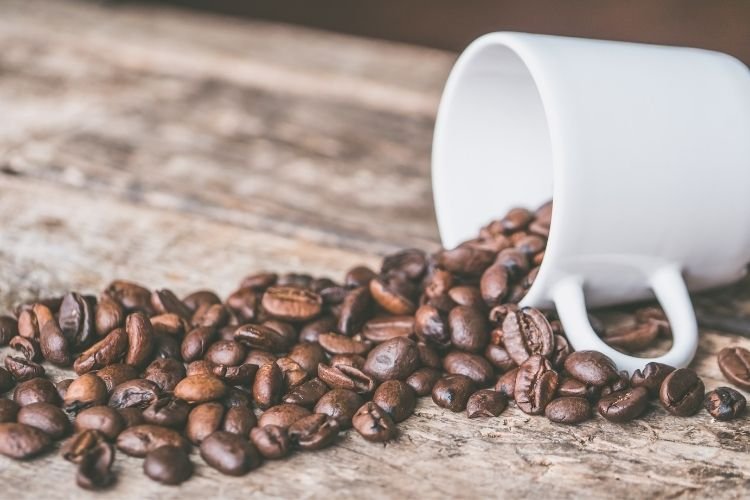 Tips for the best expresso cup EVER!
1)  Make sure the Grind is Fine & even
Coffee ground too coarse will not allow water to flow through evenly, resulting in a bitter-tasting espresso.
2) Use High-Quality Water
Bottled water with minerals provides better-tasting results than a plain tap. It enhances flavor and makes drinks taste as good as they should.
3) Preheat your Machine
Before grinding coffee, always preheat your machine following the maker's instructions for best results. Then, after adding coffee, turn it on and let it run for 15 seconds before beginning the extraction process (to avoid scalding and other problems).
4) Use Fresh Beans
If you don't know how old your beans are, write the date of purchase on them so you can begin using them within one week or so of the purchase date. Anything over one week old is too stale to produce great results, so consider making your own coffee/espresso fresh each morning just before you start your day.
5) Use the Correct Amount of Coffee
Too many beans will cause bitter flavors while using too little will cause an underdeveloped cup that lacks aroma, flavor, and strength.
6) Tamp Down on it
After adding ground coffee into the portafilter, firmly press down on top, applying even pressure until "the crema" covers the whole surface…then turn the machine on following the manufacturer's directions for best results.
7) Always Strain Beans after Brewing
No matter how careful you are removing portafilter from the machine, always remove the used ground/puck from its holder and use a spoon to pat down the remaining grounds….then lightly tap on the side of the portafilter and remove any remaining excess grounds before placing portafilter back on the machine for next serving.
8) Keep Airtight Containers
The best way to store beans is in glass, or stainless containers with lids that fit securely so pods don't accidentally pop open.
9) Store Beans Away From Sunlight & Heat
Never store coffee near ovens, stoves, windows, or anywhere where light &/or heat may inappropriately expose the beans to those elements, which will cause them to lose their flavor over time.
10)  Keep Your Coffee Machine Clean and Well-Oiled
Coffee/espresso machines with many parts require regular care and maintenance to operate efficiently and last a long time. After each use, wipe down all surfaces, such as the machine exterior, portafilter handle, and holder, drip tray, etc., to remove any leftover coffee grounds for best results.
Frequently Asked Questions
Can you use any coffee beans for espresso?
While you can technically use any coffee bean for espresso, it's best to use good-quality beans. Cheap brands are often produced from low-quality beans and lack the proper consistency for a true espresso shot. It doesn't necessarily have to be expensive. Still, it should give you a smooth, rich flavor when adding water or milk before drinking it.
For those who enjoy specialty coffee drinks like lattes and cappuccinos, and other milk-based drinks, using high-quality beans like the Onyx Coffee Lab Monarch can enhance the flavor and experience.
Why do some beans taste better than others?
Many factors contribute to how your finished drink tastes, including things like the duration and temperature of roasting as well as the type of roast used and whether or not they're whole bean or ground beforehand. Though there may be subtle differences in certain temperatures and time periods, each method is designed with various levels of roasts in mind, so you get an overall flavor that's as similar to the original as possible.
Why do some brands cost more than others?
The higher price of a brand means it's usually made from premium quality beans, which generally come from the first press of coffee rather than those from after decaffeination or those with added flavors. This gives you a smoother taste and a higher concentration of caffeine for a better effect that's also less likely to irritate your stomach if you've eaten anything spicy before consuming it.
What causes an acidic aftertaste?
Acidic aftertaste happens when high amounts of caffeoyl remain within your drink, overpowering any other flavors left behind by milk or sugar. This can be caused because your bean is too old or was roasted at too high of a temperature, thus creating harsher flavors. It could also be the result of using low-quality beans that are susceptible to mold or mildew when exposed to moisture or humidity for prolonged periods.
What makes coffee strong?
A strong cup of coffee is usually one with a higher caffeine concentration than normal, so it lasts longer and has more energy-boosting abilities. This can be achieved by mixing different types of beans together since they all have varying levels of caffeine. Still, you can also adjust this ratio by adding smaller amounts of water during the brewing process. It's best not to drink stronger coffees within four hours after eating as they're typically more acidic than other drinks, which can irritate your stomach if you've just eaten something spicy before drinking it.
What's the best way to store coffee beans?
Whole beans will last much longer when stored in an airtight container like Tupperware, away from moisture and direct sunlight. If your whole bean supply is kept in this type of environment, it should last for two weeks before needing to be used again. On the other hand, ground beans can be stored for up to a month but are best enjoyed after two days.
Can I roast my own coffee beans?
Yes, but it's highly recommended that you use a cooling rack before starting the process to prevent any possible fires. If you're using an oven, set it to 450 degrees Fahrenheit but never higher than 500 or 5o0 because this can burn your beans. You'll also need to roast the beans in batches at 15-minute intervals, shaking them around halfway through each roast so they brown evenly.
How do I make a cold brew grind without a grinder?
You may be able to find pre-ground cold brew coffee at specialty stores or use words like "cold-brew" or "iced coffee" as keywords when shopping for whole beans online to find brands that are fresh enough to grind on your own. If you can't find any, there are some methods for grinding cold brew beans without a grinder available online. Still, they're generally considered less effective than using a grinder.
Should espresso be ground fine or coarse?
Espresso should be ground much more finely than other coffee types, which is usually at least two steps finer than regular coffee beans. If the grind size is too coarse, it won't produce enough steam to properly push hot water through your grounds and extract the flavors you're looking for. On the other hand, if it's ground too fine, it can clog up your machine or cause over-extraction that makes your drink bitter rather than having a smooth taste.
Is there a difference between coffee beans and espresso beans?
Coffee beans are typically made from Arabica beans that are grown in the sun. In contrast, espresso beans use Robusta, which is usually grown under shady conditions. This is because Arabica has less caffeine than Robusta, which contains approximately double the amount of caffeine as Arabica does.
In Italy's northern regions, the perfect espresso blend is predominantly Arabica, complemented by a small 20-30% proportion of Robusta for a delightfully aromatic and balanced taste. However, in the southern regions, espresso lovers opt for a greater concentration of robust Robusta, delivering a bold, rich flavor with every sip.
Espresso also uses about 7 grams of ground coffee per serving. In comparison, regular brewed coffee uses 12 to 20 grams, making it stronger and more concentrated.
How can  I make the best-tasting cup of coffee?
If you want to brew a strong and flavorful cup of coffee, it's recommended that you use one rounded tablespoon of ground beans per six ounces of water. You should also avoid reusing your same ground beans or leaving them exposed to air for too long, as this can cause them to lose their flavor. The more quickly you're able to enjoy your coffee after brewing, the better it will taste overall.
Conclusion
So, there you have it, 10 of the best coffee beans for espresso. Each one has its own individual flavor profile with a style all its own so that you can enjoy your favorite drinks in an entirely new way. Whether you want something smooth with hints of chocolate, fruit flavors, or the smoky notes of whiskey, there's a coffee for everyone with these ten blends.
So pick out which one sounds like it would be your favorite and get to enjoy espresso like never before!